For any relationship to be successful, it must be built on long-lasting trust between two parties. If only one person believes in the relationship, it is bound to fail. This bond — this partnership — is something we take very seriously at Partner.Co. This is why we created the Partner.Co Bill of Rights. The Bill of Rights is the foundation of our dedication to you, our Brand Partners, showing our commitment to your inclusion and our mutual success.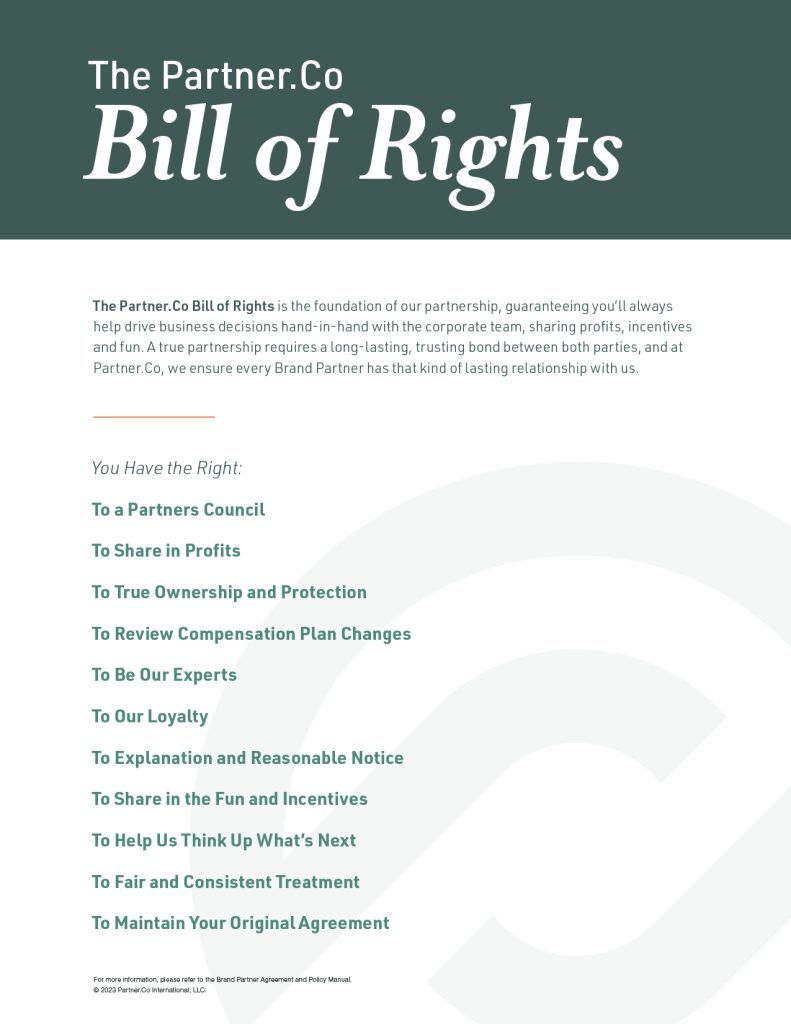 When we created the Bill of Rights, we wanted to outline every possible way we could support you as you grow your business. The rights listed above are yours from Day One and never go away. Think of the Bill of Rights as our guarantee of our commitment to you throughout the life of your business.
When we say 'Partner,' we mean it; we believe you should get a say in running your own business — from the products we sell to how you make money. We created our Bill of Rights to pledge our commitment to actively working with you, hand-in-hand, to build this company. If there is one document that encompasses the foundation of our partnership, this is it.

CEO, Darren Zobrist
We've also made the Bill of Rights available as a downloadable, shareable PDF in the Partner.Co ShareTM app! Review your rights and remember to talk it up when you network with potential Brand Partners, too!