We can't wait to welcome you to the prestigious Orlando World Center Marriott for PXP'23 | The Partner.Co Experience. As you plan your stay, we invite you to explore the plethora of exciting experiences that await you in Central Florida.
Still need tickets for PXP? Reserve your place today!

All Things Disney
Immerse yourself in the magic of the Walt Disney World Resort, where dreams come true for all ages. Explore the enchanting Magic Kingdom, Epcot, Disney's Hollywood Studios or Disney's Animal Kingdom.
All Things Universal
Embark on thrilling adventures at Universal Orlando Resort, where the silver screen comes alive. Unleash your inner child at Universal Studios Florida and Islands of Adventure and make unforgettable memories at this entertainment destination.
I-Drive
International Drive has a little bit of everything! Hop on The Wheel at ICON Park, where you'll rise to over 400 feet above Orlando for stunning views of the city, head under the sea at Sea World, or visit one of the many other attractions along this iconic road.
Mall of Millenia
Indulge in retail therapy, savor delectable dining options and admire the latest trends from high-end fashion to upscale accessories and homeware at this shopper's paradise.
Kennedy Space Center
Explore interactive exhibits, get up close to real spacecraft and even meet a veteran astronaut — the Kennedy Space Center promises an out-of-this-world experience!
St. Augustine
Immerse yourself in the historic charm of St. Augustine, the nation's oldest city. Stroll along the cobblestone streets, explore centuries-old architecture and indulge in delicious cuisine, all while soaking in the breathtaking views of the Atlantic Ocean.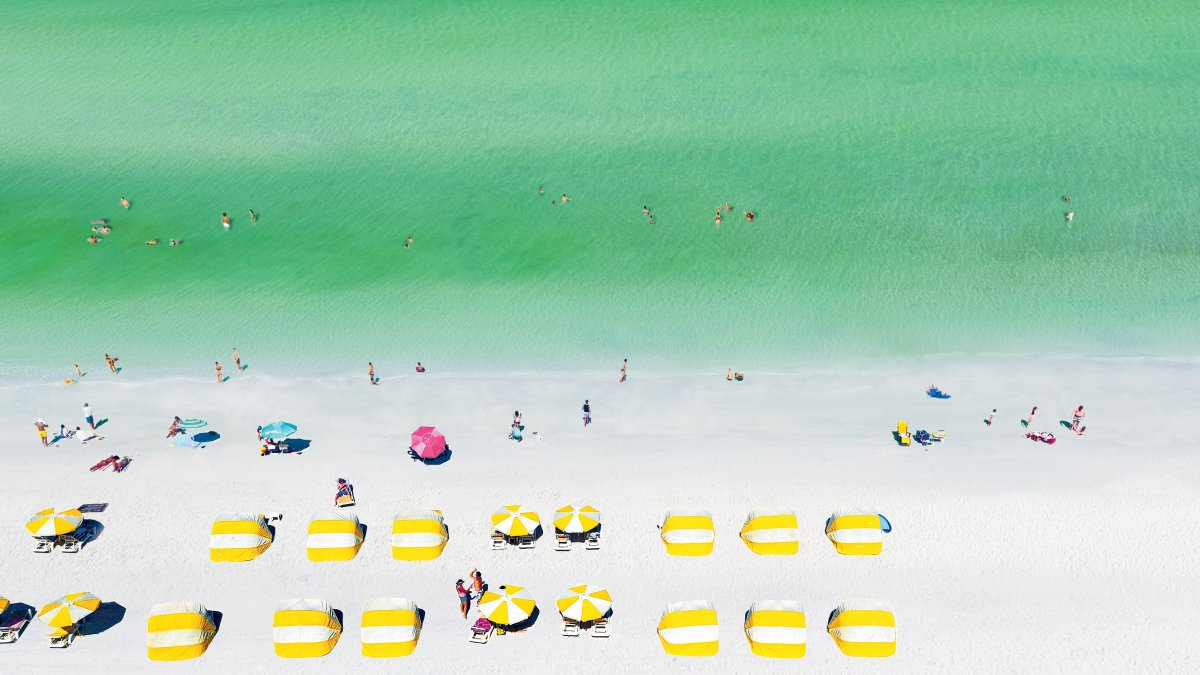 East Coast Beaches
Whether you choose the pristine shores of New Smyrna Beach or the lively atmosphere of Cocoa Beach, these coastal gems offer the perfect chance to take a refreshing dip in the ocean or engage in thrilling water sports.
West Coast Beaches
Venture to the captivating west coast beaches, where azure waters and powdery sands await. You can choose Clearwater Beach, known for its crystal-clear waters and vibrant atmosphere or delight in the tranquility of Sarasota's beaches, where you can bask in the sun and enjoy the serenity of the Gulf Coast.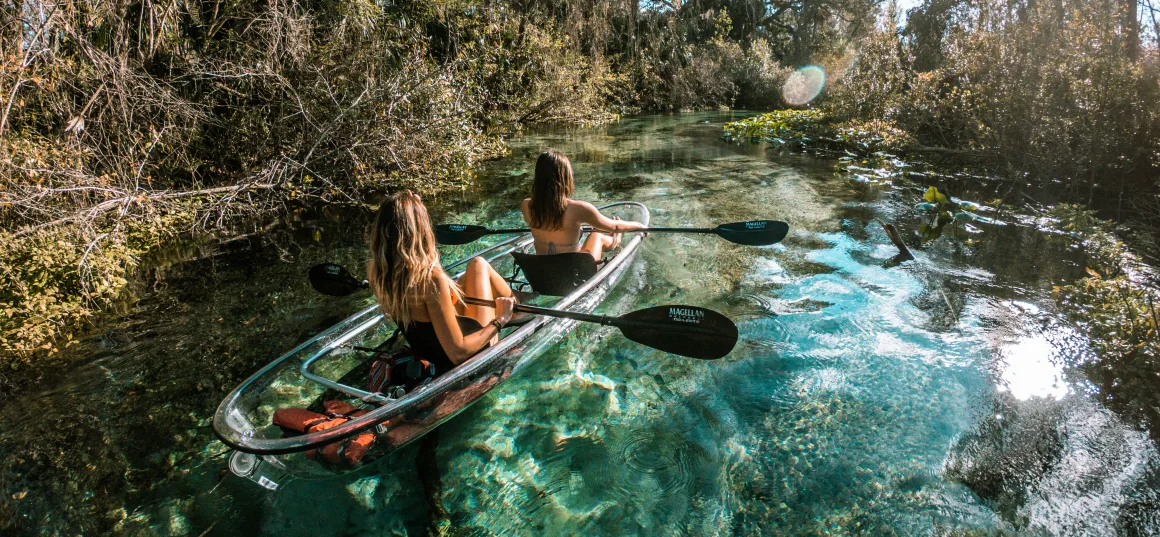 Orlando's Springs
Discover the peaceful serenity of Wekiva Springs as you kayak along its pristine waters, surrounded by lush vegetation and wildlife. Immerse yourself in nature, enjoy a picnic and create unforgettable memories in these idyllic oases.
Brightline Train
Hop on the Brightline train for a convenient and picturesque way to travel from Orlando International Airport to South Florida, including Miami.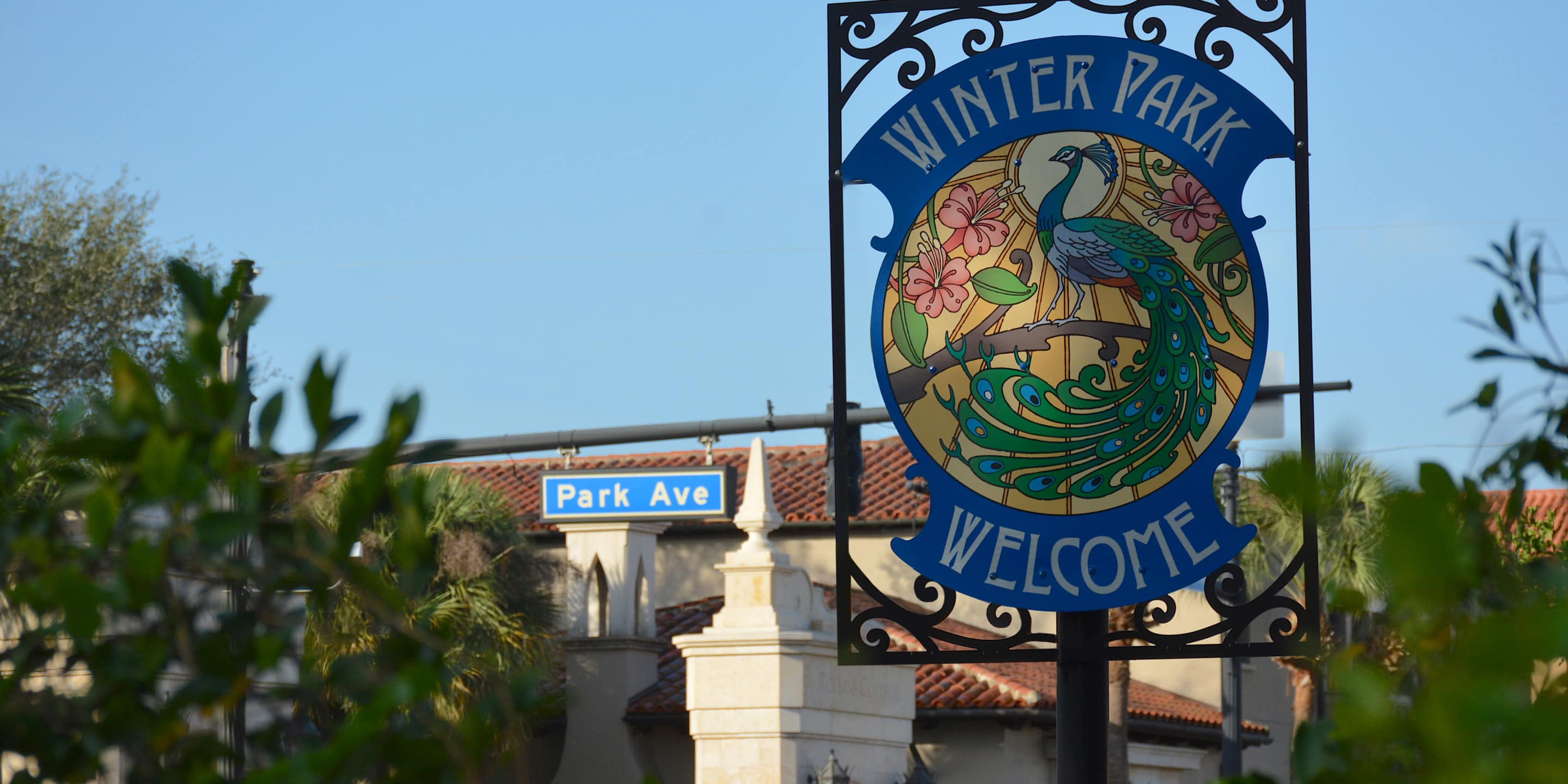 Park Avenue District, Winter Park
Discover a unique blend of exquisite dining options, upscale boutiques and art galleries where you'll find the perfect mementos to remember your visit.
Winter Park Boat Tour
Embark on a scenic boat tour through the pristine lakes and canals of Winter Park, surrounded by verdant foliage and stunning mansions.
Plant St. Market
Experience the vibrant atmosphere of Winter Garden's Plant St. Market. This eclectic gathering place is a haven for foodies, boasting an array of artisanal vendors, gourmet food stalls and local craft breweries.
Top Golf
Tee off at this high-tech driving range experience where you can compete in fun and interactive games and savor delicious food and beverages. Whether you're a seasoned golfer or a novice, Top Golf promises a memorable and engaging experience for all.
PopStroke
Unleash your inner child at PopStroke, a one-of-a-kind mini-golf experience that blends art, technology and whimsy. Putt your way through creatively designed courses featuring interactive elements and stunning artwork.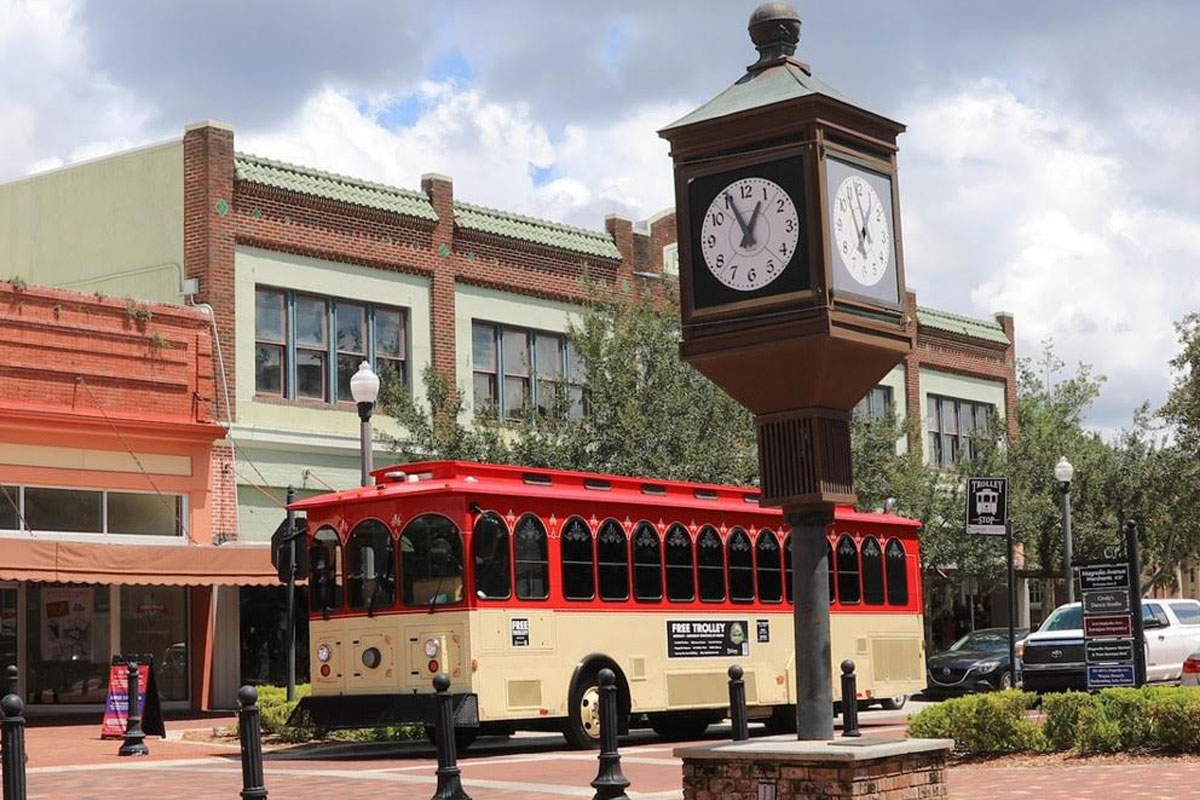 Historic Downtown Sanford
Step into the past as you explore the remarkable charm of Historic Downtown Sanford. Stroll along the riverfront, browse through antique stores and immerse yourself in this hidden gem's rich history and culture.