In the world of product innovation, quality is of the greatest importance. By utilizing a collaborative, global approach, Partner.Co is rewriting the rulebook on research and development.
The driving force? Our no-compromise commitment to creating products that are safe, efficacious, and backed by science.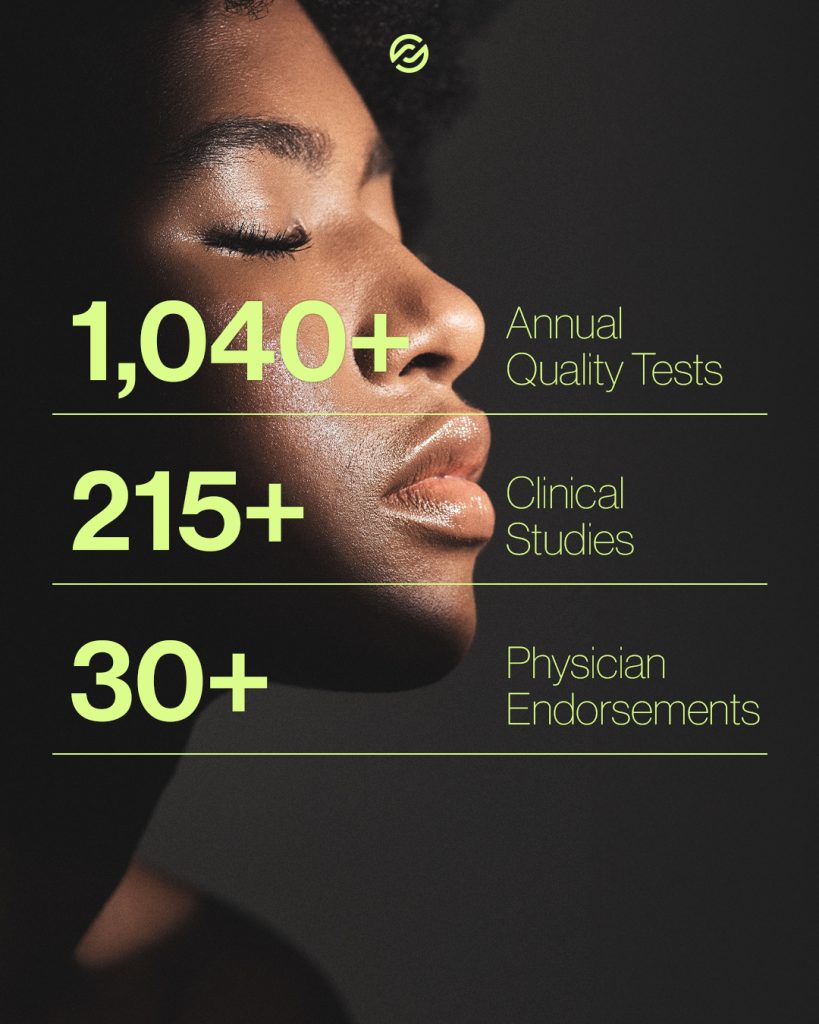 Commitment to Quality
When you choose Partner.Co, you're choosing clinically tested, third-party validated products with the highest manufacturing standards.
But why stop there? To further enhance our commitment to quality, a global team of product experts will scrutinize and refine every aspect of our product portfolio. This collective expertise ensures you get the best possible products.
Progress Through Collaboration
Collaboration has always been the cornerstone of Partner.Co, and it will continue to be. To make sure your insights always shape our product offerings, the Partner.Co Research & Development team works closely with the:
Scientific Advisory Board: A group of doctors, nutritionists and wellness experts that are all leaders in their respective fields.
Wellness Council: Health, wellness and fitness professionals with passions for preventative health maintenance that provide invaluable guidance on products and education of Partners in the field.
Athletes Council: Knowledgeable athletic professionals who provide insight into the needs of athletes seeking peak performance and provide understanding of our customers who demand the highest level of nutrition.
Partners Council: A community of growth-minded Partners with business-building track records who act as each markets mouthpiece for providing perspective and feedback on current and future initiatives.
Our partner feedback collected through these four panels of subject matter experts is critical in our final decision-making process.
High Manufacturing Standards
Partner.Co has a rigorous set of criteria that manufacturers must meet in order to partner with us. Manufacturers of our supplements are required to:
Be FDA and USDA registered (or another country's equivalent)
Follow Good Manufacturing Practice (or pharmaceutical standards)
Pass Partner.Co Quality & Safety audits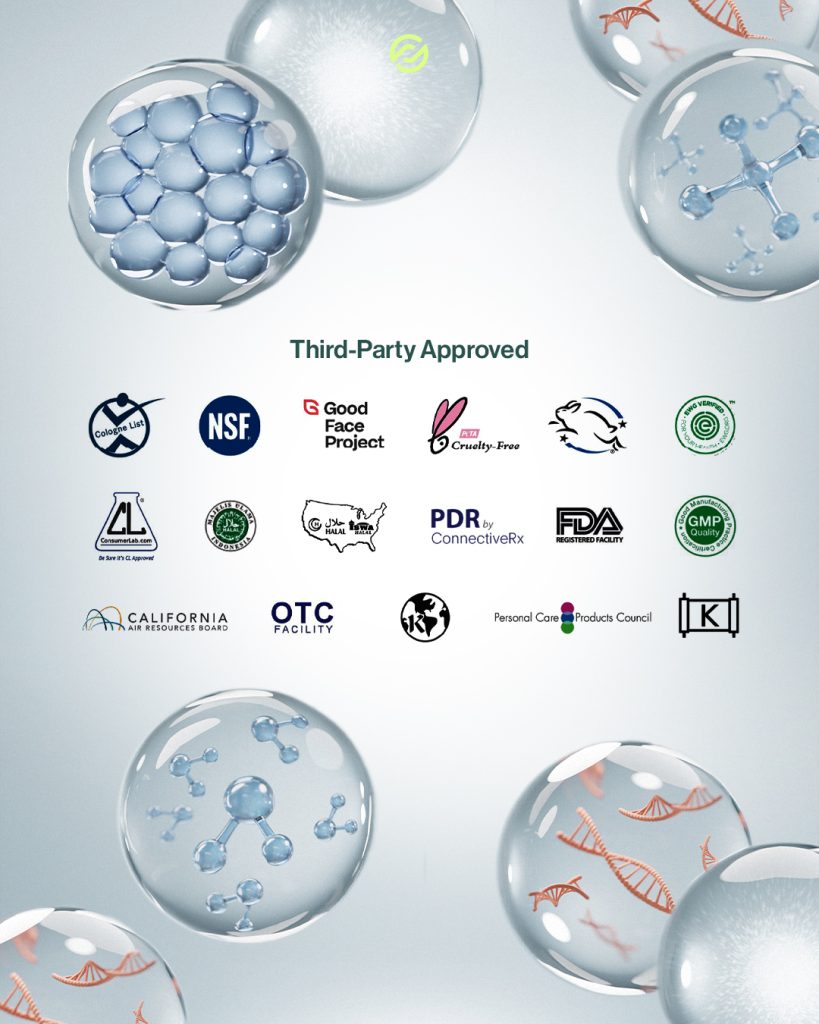 Guaranteed, Tested & Proven
Aligning with our commitment to excellence, we guarantee our products are safe and at efficacious dosages in multiple ways:
Human Studies: Partner.Co products feature active ingredients that are shown effective in a human study.
Third-party Testing: All products have an unbiased stamp of approval from well-known third-party organizations, such as: Cologne List®, NSF, Consumer Lab, PDR, Independent Analytical Lab, Good Face Project, Cruelty Free or Leaping Bunny.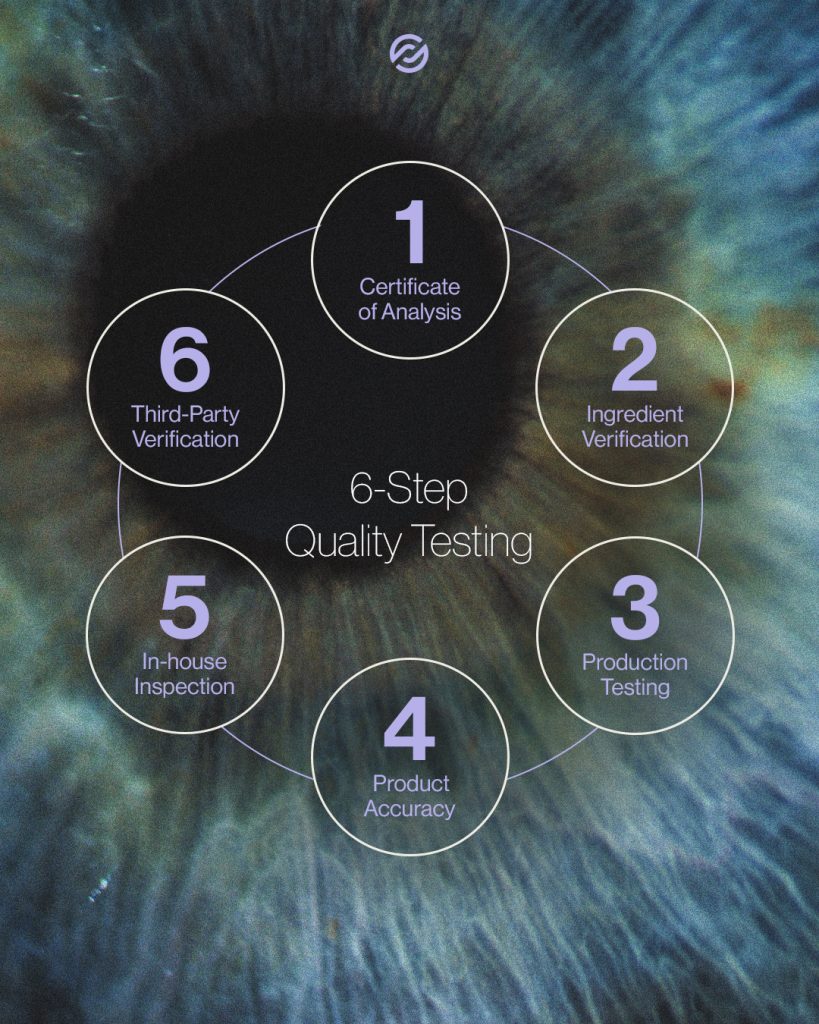 Six-step Testing: Products must undergo six tests for quality, safety and efficacy validation, which guarantees each product's positive identification, potency, purity and performance. (Positive Identification: What's on the label is what's inside. Potency: Ingredients are present in the correct amounts. Purity: Products are free from contaminants. Performance: Products are efficiently absorbed by the body.)
Raw material is tested and issued a testing report called the Certificate of Analysis
Ingredients are validated at the manufacturing facility to match the Certificate of Analysis for purity and potency
In-production quality testing and inspections are conducted
Final product testing ensures every product meets specifications, including purity, potency, ingredient weight, organoleptic criteria and packaging details
Post-manufacturing in-house inspection and verification of each product ensures it meets our standards
Products are verified by third parties for efficacy
A Unified Vision
The success of Partner.Co's groundbreaking collaborative approach will lie in the hands of our teams of experts who have a clear structure of responsibilities. This distributed accountability strengthens our dedication to delivering remarkable products.
Our cross-functional teams will also work hand-in-hand with our various councils, ensuring that everyone shares a common understanding of our product vision and goals. This strategy will guarantee every decision we make is with the best interests of our customers and Partners in mind.
With Partner.Co, your right to products that are safe, efficacious and backed by science is guaranteed in the Bill of Rights and underpinned by the Partner.Co Seal of Approval.