It takes a lot of hard work to realize your dreams, and one Brand Partner did just that. Kim Gray was called up to be recognized on stage live at PXP'23 in Orlando as this year's winner of the North America Vision Award.
The Vision Award, given once per year to one Brand Partner, was established to shine a light on Brand Partners that have been able to change their lives and the lives of others through their dedication to building their businesses.
"Our Vision Award winners are the paragons that new Brand Partners can look to when starting their own businesses. They embody our company's mission and values, and truly live them day-in and day-out. We're thrilled to have been able to recognize Kim at PXP this year."

Darren Zobrist, Chief Executive Officer
Of the honor, Kim called it amazing and overwhelming, a true honor to be the sole recipient this year. The hardest, yet most rewarding part, she added, was being able to fully plug into her downline so that every one of her team members felt supported to also make money and grow their businesses.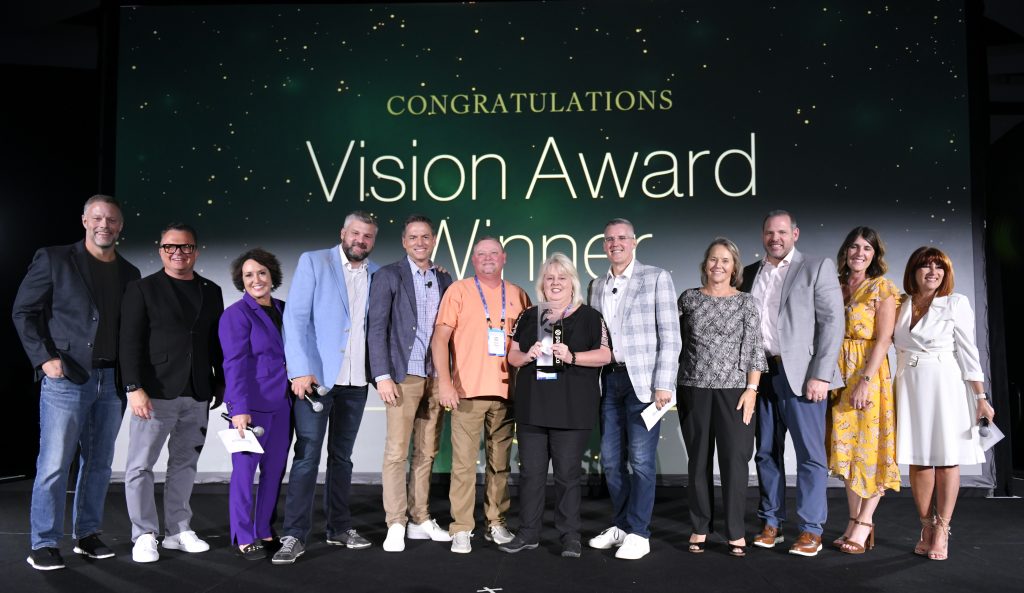 Kim made sure to assert that she didn't win this award on her own. Beyond her team, she thanked her mentor, Todd Rowland, who "encouraged me every day, guiding me every step of the way." She also thanked David Daughtery and Sonja Enfinger, her "left and right legs."
"In my role, you get to know the Brand Partners in the market really well. It's been a joy to see Kim grow her business and help those in her downline do the same. We're thrilled to have her and her leadership in our company, and I can't wait to see what she's able to accomplish next."

Kristine McKay, General Manager, US
As far as advice for other Brand Partners, Kim likes to keep it simple.
"Just jump right in. Don't be lazy and get moving quickly!"
Congrats, Kim!