Your skincare routine can become even more powerful when you adjust it to each season — whether it's a new season of your life or the year's. Changes in the amount of time you spend outside, humidity, temperature and sun exposure can all impact your skin in different ways.
Find out how to adjust your routine for a glowing, radiant skin no matter the season. Then, bookmark this blog and refer to it all year long.
SPRING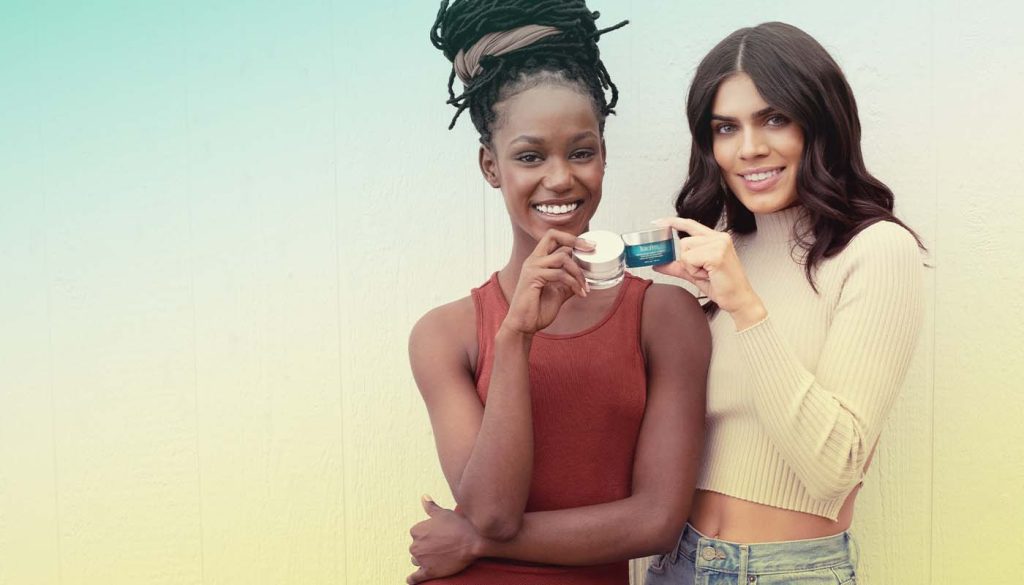 1. Clean Out Your Stash
Most skincare products have an expiration date. Potent active ingredients can get less effective when exposed to air or when used beyond their expiration. Take a moment to toss any expired products.
For your products that are still in their prime, remember that the oils in your fingertips can contaminate them, so we recommend using a clean applicator rather than dipping your fingers into the jar. Both the Lucim™ Day Defense Cream and Renewing Night Cream include a small applicator in the package to ensure you don´t spoil the whole batch.
Make sure to also clean out any other beauty products such as washcloths, sponges and makeup brushes. These tools can harbour mould, yeast and bacteria that can irritate your skin causing breakouts or even infections.
2.     Exfoliate Regularly
During the cold winter weather, regular exfoliation can further dry out your skin. But, as the temperatures warm up, you should add the Lucim Purifying Exfoliator to your everyday regimen. The added humidity and higher temperatures better let your skin tolerate acids and other strong, active ingredients.
Brighten dull winter skin with two exfoliating sessions each week. The kaolin and bentonite clay purify and balance while fruit enzymes, jojoba beads and lactic acid gently exfoliate and remove dead skin cells. The result is a silky smooth, brighter-looking complexion.
3.     Stay Clear
Keeping a clear complexion can get tricky as the days get warmer and more humid. The best way to keep your skin balanced no matter the shift in weather is with a gentle toner. The Lucim Enriched Toning Water is full of soothing antioxidants and natural ingredients, giving your clearer-looking skin free from unwanted breakouts, redness or irritation.
SUMMER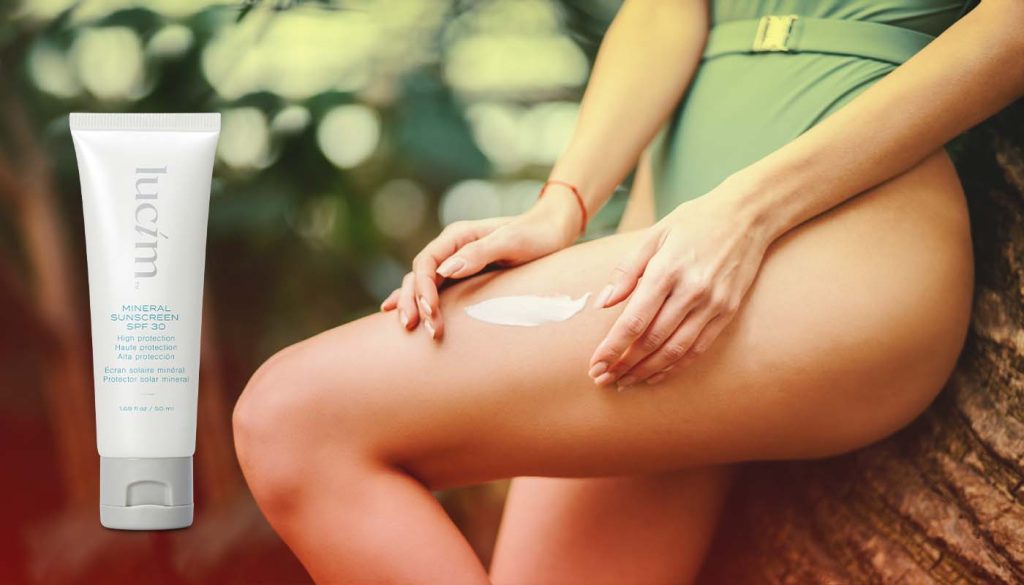 1.     Lather on Sunscreen
It's a no-brainer. We all need sunscreen to protect us from damaging UVA and UVB rays, even on cloudy days, because damage from sun exposure goes beyond that lobster-red burn. Skin that doesn't appear sunburned can still suffer from sun damage, leading to loss of elastin and collagen and ultimately premature aging. While it's important to use Sunscreen all year long, Summer is a specially important time.
Choose a mineral-based sunscreen with broad-spectrum coverage, like the Lucim Mineral Sunscreen SPF 30. The formula is lightweight and non-greasy, so you can wear it all day long with ease. Don't forget to reapply, either!
2.     Add Antioxidants
We love to sport a good sun hat, but if you want to add to it and the sunscreen, antioxidants are your allies. UV rays from the sun can break down your skin's collagen and elastin, causing premature signs of aging and sun-induced skin pigmentation (aka sunspots). Antioxidants can help protect your skin from sun damage and help you keep your youthful look:
The Lucim Totale Face Serum and Day Defense Cream contain vitamin C, which works as a powerful antioxidant, and our cutting-edge serum contains Kakadu plum, the world's most concentrated source of vitamin C. Add them to your morning routine!
3.     Lighten-up on Moisturiser
Sunny summer days mean you won't need to slather on moisturising agents as heavily to keep your skin supple. In fact, applying creams with a heavy hand can leave you feeling sticky and greasy. Maintain regular use of both the Lucim Day Defense Cream and Renewing Night Cream but apply a thinner layer.
FALL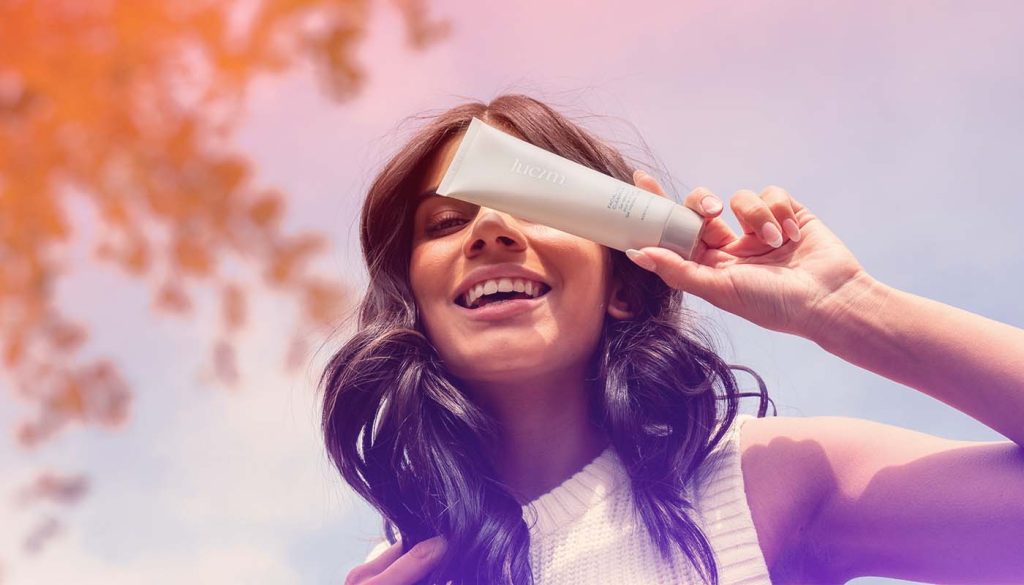 1.     Stick to Showers
As the weather cools, so does the desire to take long, hot baths. While they may relieve stress, time in the tub or even a long shower can strip your skin of its natural moisture, resulting in dry, itchy skin. Try to keep your shower brief and lukewarm to maintain your natural barrier. It's better for the environment, too!
2.     Layer More Than Fall Fashion
Start layering up your skincare products just as you reach for your favourite fall scarf. As the weather cools, your skin needs extra protection to prevent dryness. Plus, layering allows you to address multiple skin concerns in a single routine.
When layering products, try applying from lightest to heaviest – toner first, serums second and moisturisers and creams last.
3.     Cut Back Exfoliating
Dull skin is more common during colder months. While exfoliating can help brighten your complexion, doing it in excess can scrub and disrupt your skin's natural barrier, leading to dryness and irritation.
The Lucim Purifying Exfoliator stays your perfect companion to help you keep bright-looking skin throughout fall and winter. Cut back from twice weekly to just once a week during the colder weather for best results.
WINTER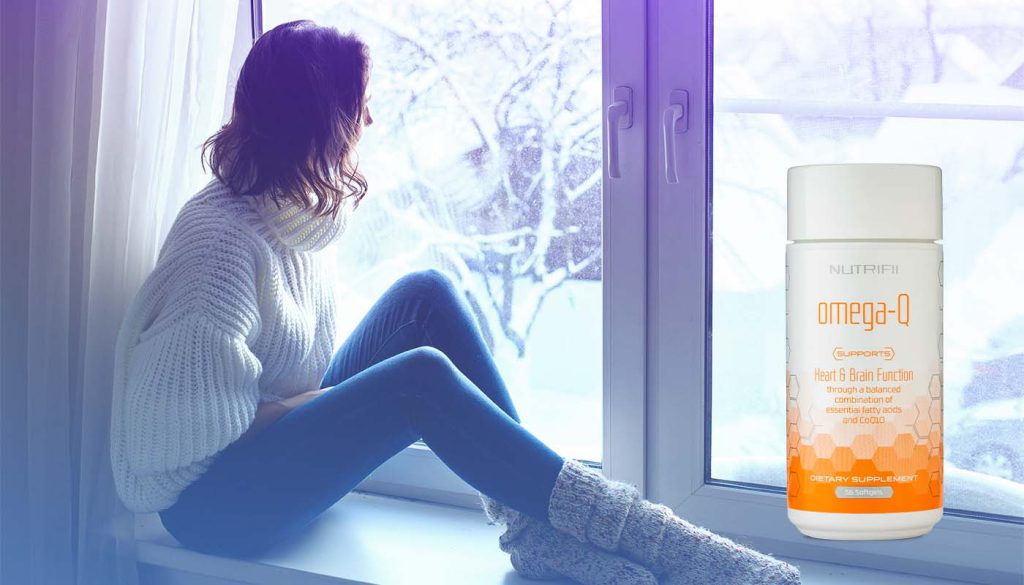 1.     Double Down on Daily Defence
Winter can notoriously leave your skin dry, cracked or flaky. Mitigate the damage caused by cold weather with a thicker layer of moisturizer to keep your skin protected throughout the day.
2.     Eat Healthy Fats
Your skin needs to hold as much moisture as possible during winter, and your diet can support it. What you eat can greatly impact your skin from the inside out. Start with Nutrifii Omega-Q®, a unique blend of essential omega fatty acids and coenzyme Q10. Don´t forget to also add some healthy fat foods to your diet.
Here are our favourites:
Avocado
Fatty fish (such as tuna, salmon and swordfish)
Olives
Nuts and seeds
Coconut oil
3.     Keep Up on Sunscreen
You may not spend time outside as much during the winter, but that doesn't mean the adverse effects of the sun go entirely away. One of the biggest mistakes in a winter skincare routine is stopping daily sunscreen use because the skin can be damaged by UV rays all year long. The Lucim Mineral Sunscreen acts as an all-natural shield, plus it's mineral-based, which means it's lighter and more breathable than traditional sunscreen.