With our upcoming Partner.Co Great Escape: Tahitian Dream incentive trip this November (have you started working towards earning your spot yet?), we thought we'd take a moment to do a little showing instead of telling. We could tell you how we feel about Tahiti's pristine waters and breathtaking landscapes, how you'll be amazed by kindness of the people and how seeing the origins of the noni we use in our products is a life-changing experience, but that wouldn't mean as much as letting our top leaders — even some from your market — share their personal experiences.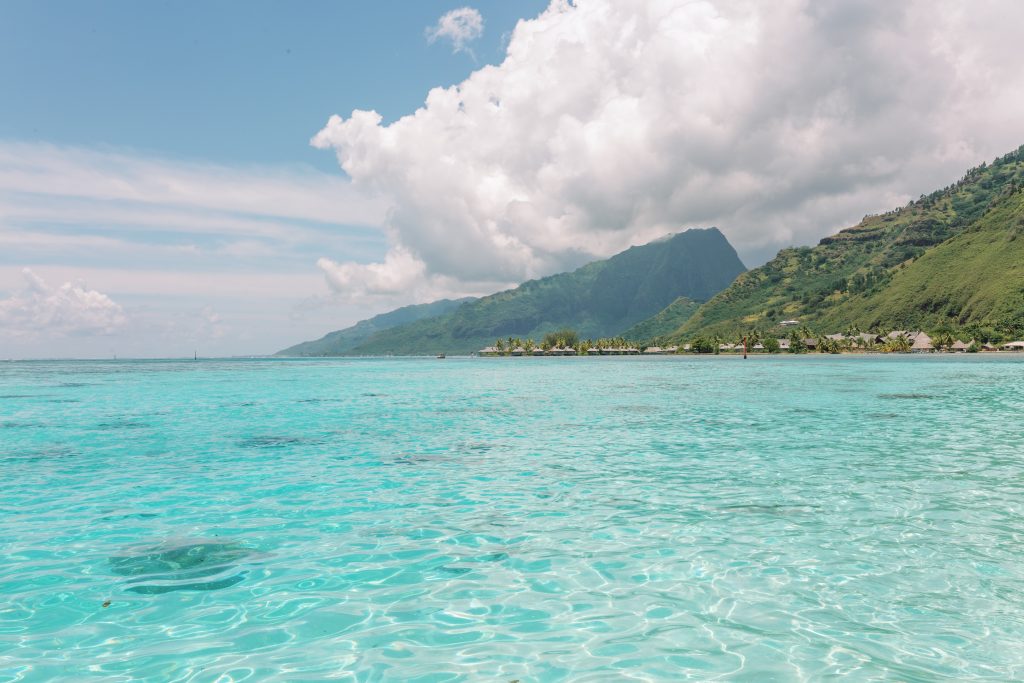 Art Lee (North America + Senior Officer) perhaps said it best of the experience: "Like they always say, 'You can't mail a haircut to someone.' I can talk all day long, but you got to be here to truly get it."
Partner.Co Great Escape: Tahitian Dream is a once-in-a-lifetime experience that you do not want to miss out on. Here's why:
First, Tahiti is utterly beautiful.
Tahiti is one of my dream destinations of my life. It's a must-visit place because people always y that Tahiti is the nearest place to heaven on earth. It's true.

Amy Nie (Greater China + Founders Club Member)
It's an utterly refreshing place to come. Somewhere that you feel like you've just been washed completely clean and refreshed and rejuvenated in all aspects of your life, physically, spiritually, mentally, this is the place to come.

John Wadsworth (North America + Chairperson Level 2)
Beauty aside, you'll be building your business while staying in the lap of luxury.
You get to really build and enjoy relationships with others and it's incredible. You can't duplicate that anywhere else in the world. You can't duplicate it on Zoom. You can't duplicate it in any other place in the world. It's got to be here, so you've got to be here.

Greg Tedrow (North America + Chairperson Level 2)
We've been joking all week that we've been working this entire time and we're sitting here enjoying the sunshine and the food and the culture, but we've really been working because we've been building relationships with people. That's the most important thing in this business — building relationships. And that happens at events.

Tracy Ternberg (North America + Chairperson Level 1)
Think it'll be hard to qualify? That you don't have what it takes?
Any great investment means you have to put into what you want to get out of it. Do that to get here, I promise you won't regret it.

Shannon Rowland (North America + Chairperson Level 2)
As the saying goes, it takes a village (and a team).
My favorite part was being able to meet the farmers and the people that work with the noni fruit, to see where it all comes from.

Bruno Vanini (LATAM + Vice President)
You will not get here if it's not for your team. "TEAM" stands for, "Together Everyone Achieves More." So 'together' is the key word. Let's all work together with our teams to get here.

Art Lee (North America + Senior Officer)
Did we mention the relaxation part yet?
Each day, we are all busy with our causes, our home and work, without really looking at our lives or giving ourselves a break. This journey is really an opportunity to relax and enjoy Tahiti while still helping build your business.

Hsu Man-Hsin (Greater China + Founders Club Member)
You want to be there. We want you to be there. There are limited spots available worldwide, so make sure you check out how to qualify today! Take Jasna Plantak's word for it.
I invite you: this is the opportunity for you, and for many, to appreciate. I don't want to bring you the excitement. Come and experience it for yourself!

Jasna Plantak (LATAM + Founders Club Member)